People have been telling scary stories ever since the dawn of time. Even in those eras when we were living in caves and the night was the worst enemy of the group, our ancestors were most likely sitting around the campfire and telling one another about the horror of the shadows creeping all around. So there is very little surprise in the fact that in modern days horror and supernatural TV shows are among the highest rated in the prime time. Despite the fact that they are not all that good, one can take a pick among a few masterpieces that will both make you wet your pants and would not allow you to take your eyes off the screen until the final credits roll over.
A horror movie is not the first thing to come to mind as a way to relax. However, you may come to find out that supposedly stressful entertainment such as scary movies are an excellent way to unwind and take your mind away from the stress of something like moving, moving for example. Even if you've used one of of the best man and van teams in London, which undoubtedly makes moving easier, you'll still suffer some stress. So we recommend you sit back and fight stress with "stress", getting that thrill from some of the best horror movies and series of our time.
This is by no means full list of all scary shows worth watching, but more of a basic overlay of the must-sees of the genre.
The Walking Dead
The brain-child of the famous director of The Shawshank Redemption, The Green Mile, and The Mist, Frank Darabont, The Walking Dead is hands down the most popular horror TV series that are currently airing around the world. Well over 13 million people watch every episode of the new season of this series, which is based on the comic books of by Robert Kirkman, Tony Moore, and Charlie Adlard. The series tell the story of deputy sheriff Rick Grimes, who wakes up from a coma only to discover that the world as we know it has been destroyed by a zombie apocalypse. Grimes goes on a quest to find his family, and once they were reunited, becomes the leader of a group of survivors. There are six seasons out up to date, as well as a spin-off series – Fear The Walking Dead, so once you have been hooked on the series, you will have a lot to feed your addiction on – much like a zombie on human flesh.
Penny Dreadful
If you like Victorian England, stories of Dracula, Frankenstein and the like and you are always up for some over the top British Humour that is served to you in the darkest of moments, there is a TV series that is going to cover all those basis and achieve even more. We are talking about none other but the Sky/Showtime original series Penny Dreadful. Developed and produced by John Logan and Sam Mendes, the series mix drama with horror, thriller, fantasy and historical elements creating a mix that is unlike anything else you have seen on TV. Some of the characters that you will encounter along the way include:
Dorian Gray from Oscar Wilde's The Picture of Dorian Gray
Mina Harker, Abraham Van Helsing, Dr. Seward, Renfield and Count Dracula from Bram Stoker's Dracula
Victor Frankenstein and his monster from Mary Shelley's Frankenstein
Henry Jekyll from Robert Louis Stevenson's Strange Case of Dr Jekyll and Mr Hyde.
There are 3 season of 27 episodes in total out as of today, and if you are just starting watching Penny Dreadful, you are in for a treat for sure.
The Strain
If you have watched and loved Pan's Labyrinth you already know that writer/director Guillermo del Torro has a very good idea how a magical tale of horror and adventure is to be weaved. His latest television work, developed, written and produced along with writer Chuck Hogan is a very good proof to that fact. The premise is simple enough – a plane lands on JFK airport. All passengers and members of the crew seem to be dead, so the biggest CDC star out there – dr Ephraim Goodweather, goes on board to investigate. Instead of a very dangerous disease, it turns out that the plane is carrying the coffin of one of the world's most dangerous and most ancient monsters – the Master, who along with a team of other vampires and some human aid, has decided to conquer the world.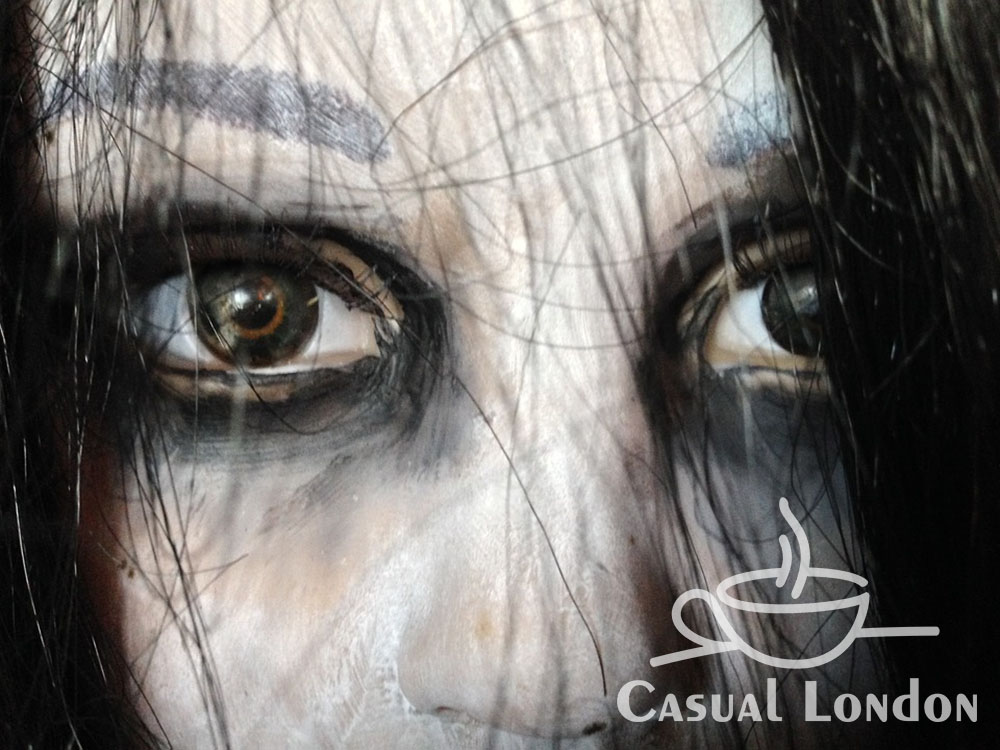 It is Dr Goodweather, recovering alcoholic with a broken marriage, along with a team of unlikely heroes (your district's Ukrainian rat control agent, a 90-year-old pawn shop owner, a girl-hacker etc.) who is going to save the world (we hope, since third season has just started airing). The story is not the most original in the world, but it is developed and executed in such a way that makes The Strain one of the best shows of any kind currently on TV. It is a rather interesting take to look at the whole Vampire phenomena from a scientific point of view, and compare the infestation with a Strain. An interesting fact is that at first no network was willing to risk granting air-time and money for the Strain. Actually, it seemed that the series were never to be developed. Del Torro however believed in the potential of the story, so he and Hogan just sat down and wrote three novels that told it. After the success of the novels – The Strain, The Fall, The Night Eternal – it was FX that green-lit it, and it is a good thing. Once you decide upon watching The Strain, we recommend to get yourself some canned food, make a large pot of tea, make sure that all chores for the weekend are done and prepare to watch the first two seasons in day and a half – it would be binge watching at its best, and you will enjoy some of the best horror TV out there.