London has been and always will be one of the cultural capitols of the world. Admittedly almost every piece in museum exhibitions has been is some way stolen, but that was the cost of progress in the past. Today London houses one of the most vast and intriguing permanent collections in almost all scientific fields. They are located in buildings that have become iconic landmarks of the city.
Might as well get the big one out of the way. And understand that big in this case means vast, huge, enormous. Even pointing out one collection would be pointless as there is now way to choose one since they are so many and all of them are both exciting and important. Open in 1759 this is the first museum to have ever been created anywhere. Today the entrance is free and all you need to do is bring your curiosity (a couple of spare days would be helpful too, one is nowhere near enough)
Victoria and Albert museum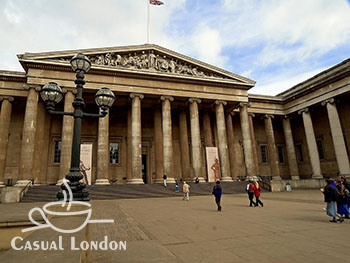 More commonly known as the V&A this is the biggest museum of applied arts in a global scale. With a collection of nearly 5 million items it is no wonder why the beautiful building that houses them is so immense. It was opened in 1899 during one of the last appearances in public of Queen Victoria.
Museum of natural history
Doubling as a research institution this museum houses a massive collection of wildlife, including a full sized Diplodocus skeleton right at the entrance. The interesting thing about this museum is that only half of it constitutes an exposition of animals, the rest are thematic workshop-like exhibitions, designed to be both intriguing and informative. The inauguration was held in 1881 in the castle specifically built for the exposition.